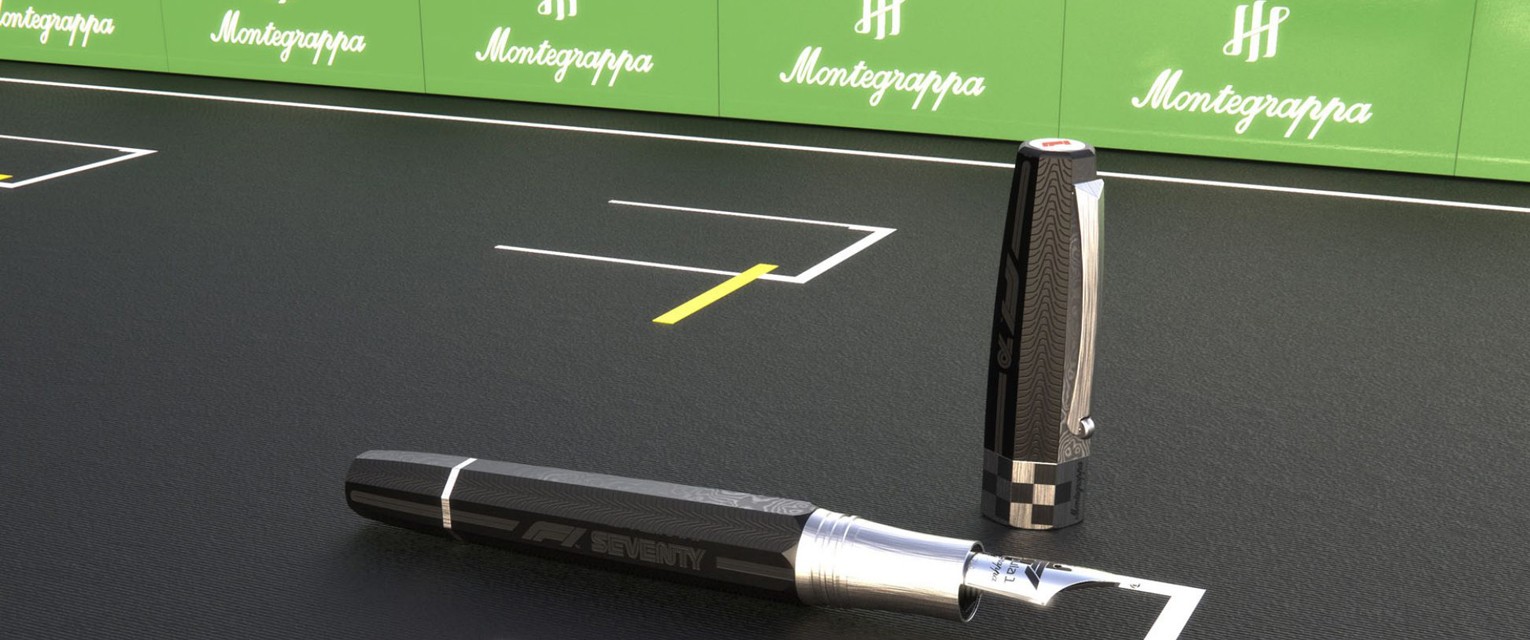 F1® SEVENTY by Montegrappa
HI-SPEC TECH
Technical collaborations with advanced materials specialists are behind the lightest, strongest writing instrument in its class. Titanium can withstand more than eight tonnes of pressure while carbon fibre offers comparable rigidity at only one-third of the weight. Carbon's flawless shaping and dazzling woven structure recall the body design technology found throughout Formula 1®.
F1® SEVENTY
Passion for speed
A champion silhouette receives an injection of agility and trackside authenticity to recognise the jubilee 70th season of Formula 1® The F1® Seventy brings turbo-charged upgrades to front-row Italian design and performance. Precision detailing and 'ghost' etching brings the mojo of motorsport's richest prize into the writing arena, while adding grip to the sensation of feather-light, high-tech handling.