Introducing: The 2021 AQUANAUT Collection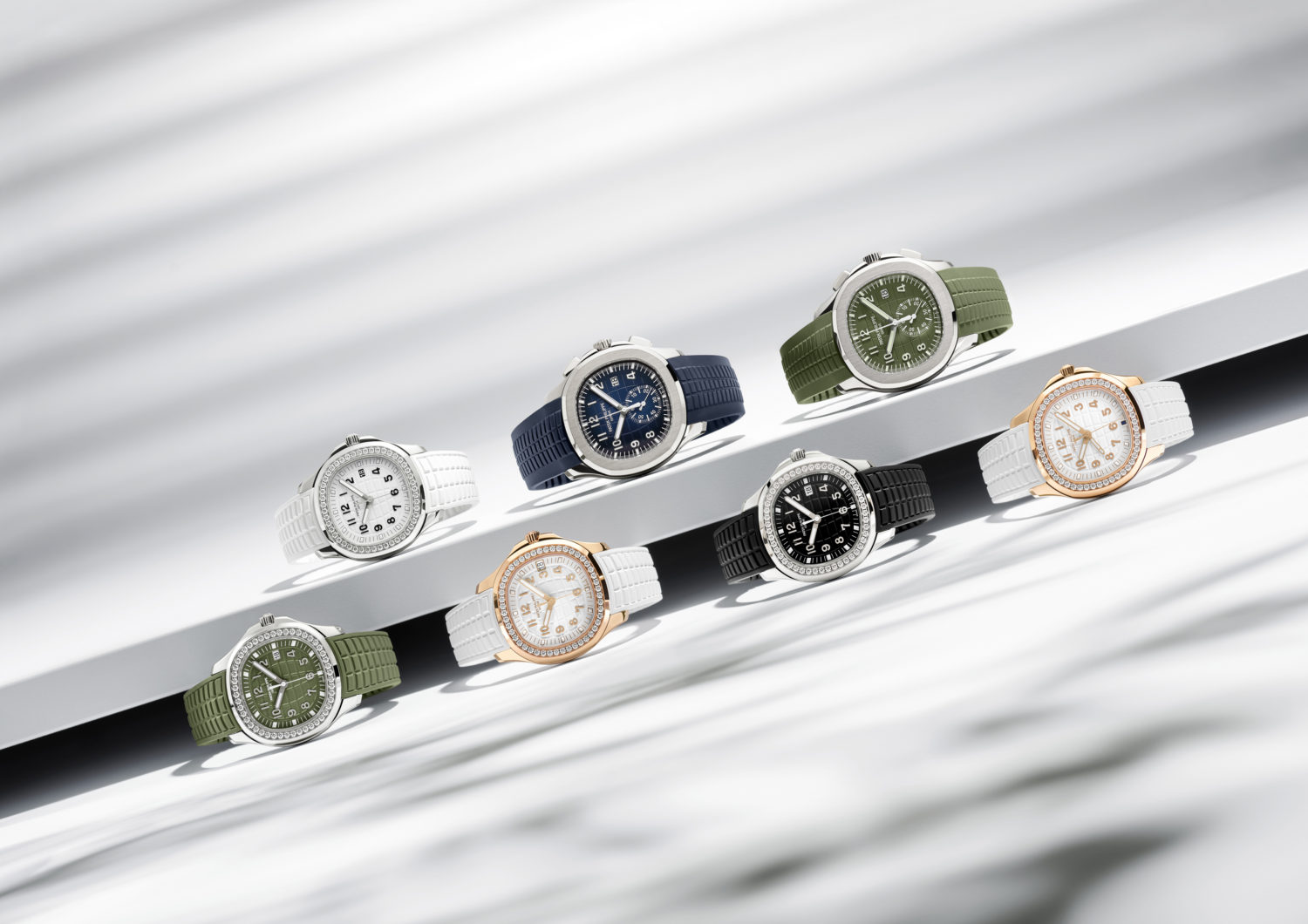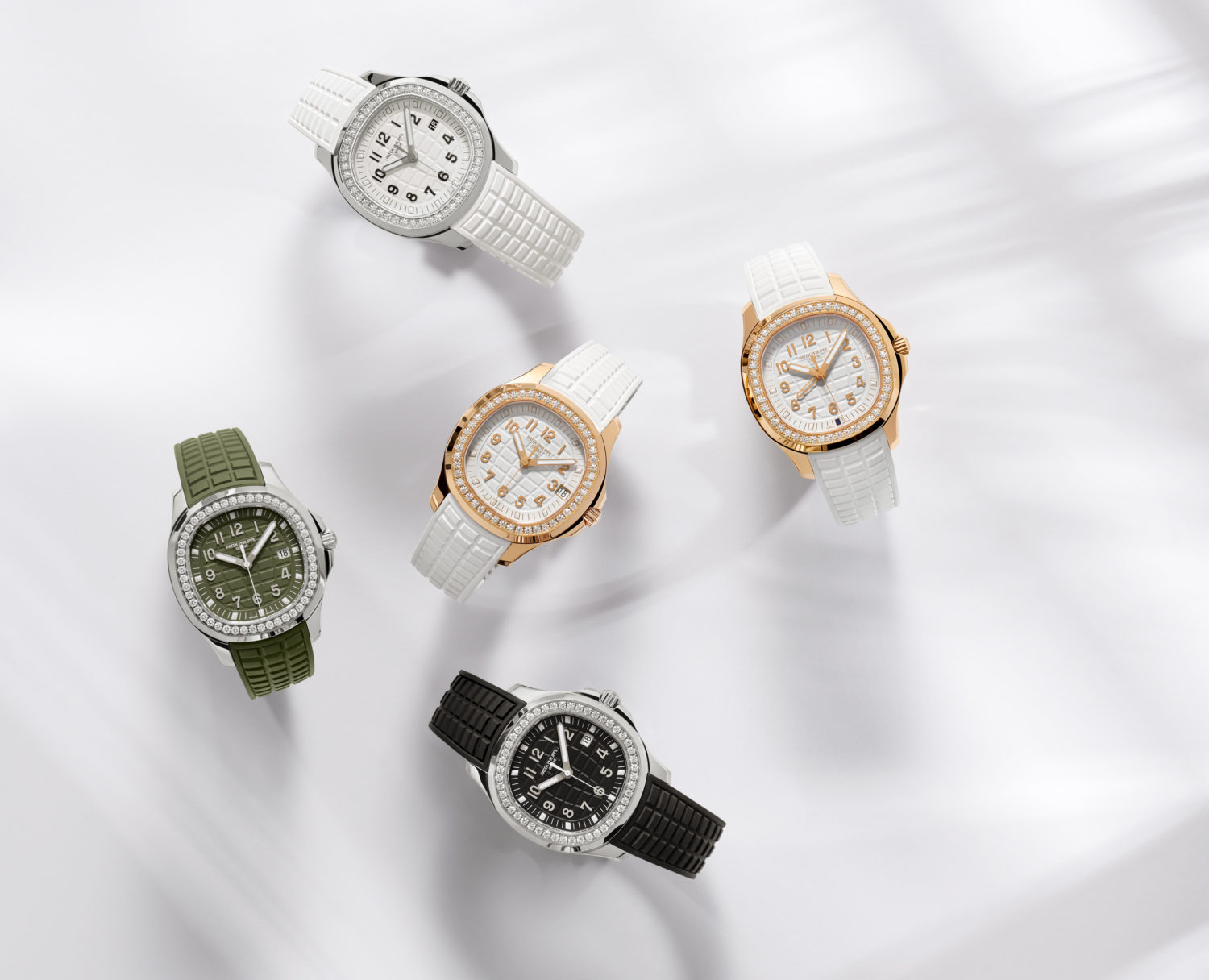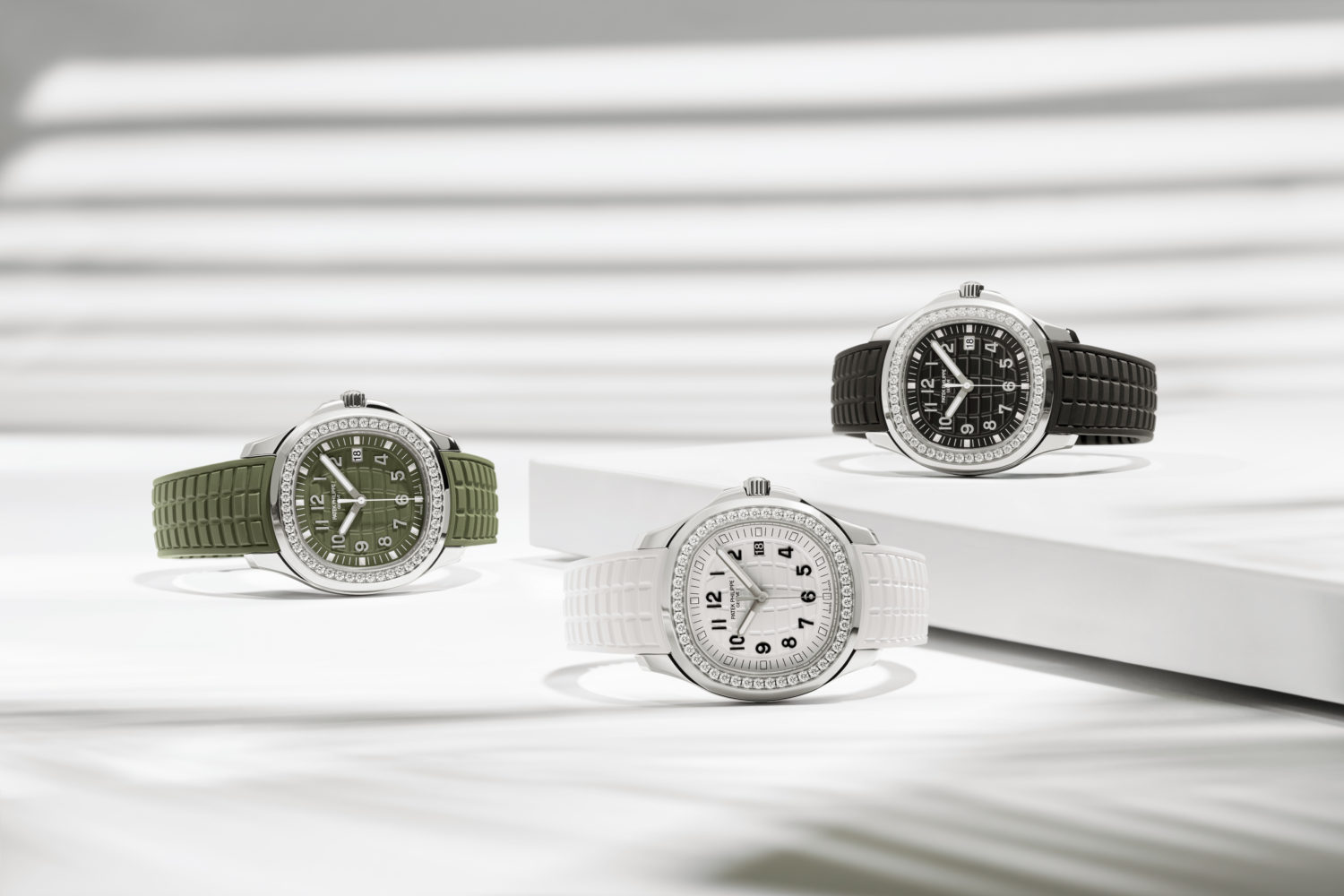 The Aquanaut Luce quartz in steel, Reference 5267/200A:
a larger case with a new integrated strap in black, white or khaki green. Since its launch in 2004, the ladies' quartz-driven Aquanaut Luce in steel Reference 5067 has appeared in a range of colors (including black, safari brown, pearly white and blue-gray). Patek Philippe is giving fresh allure to this flagship model of modern sporty chic by endowing it with an enlarged diameter of 38.8 mm (previously 35.6 mm) and an integrated strap whose contours follow the curvature of the case and the lugs. From now on a new, larger case and an integrated strap will equip every Aquanaut Luce (except the Haute Joaillerie models)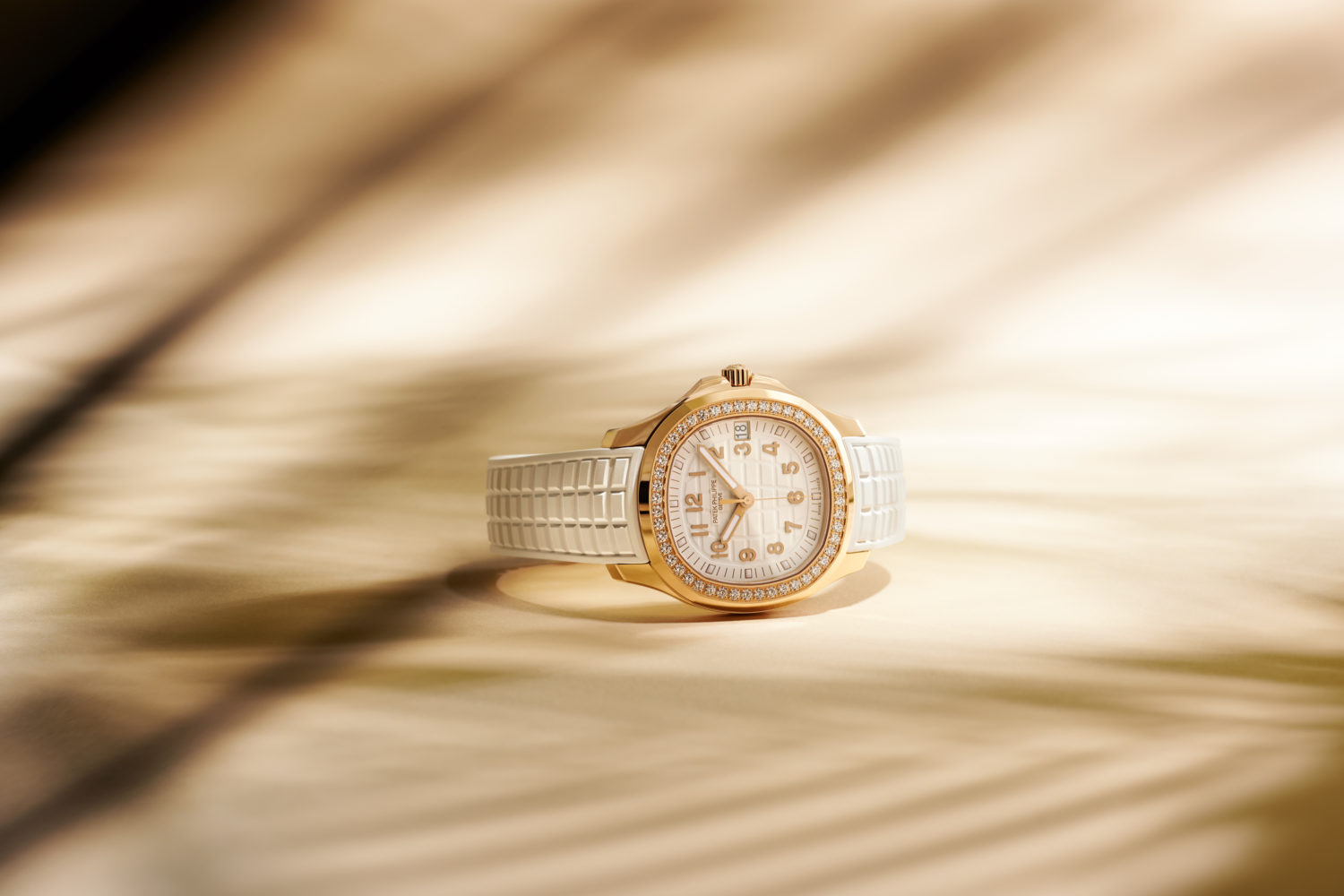 Aquanaut Luce automatic Reference 5268/200R-001:
A larger diameter and a new integrated matt-white strap. The Aquanaut Luce with a self-winding mechanical movement was launched in 2010 by a rose- gold model with a chocolate brown dial and strap (5068R-001), joined in 2013 by a version in white (5068R-010). Today it affirms its feminine take on sporty chic with a new model measuring 38.8 mm in diameter (up from the previous 35.6 mm) on an integrated strap that continues the visual harmony of the design.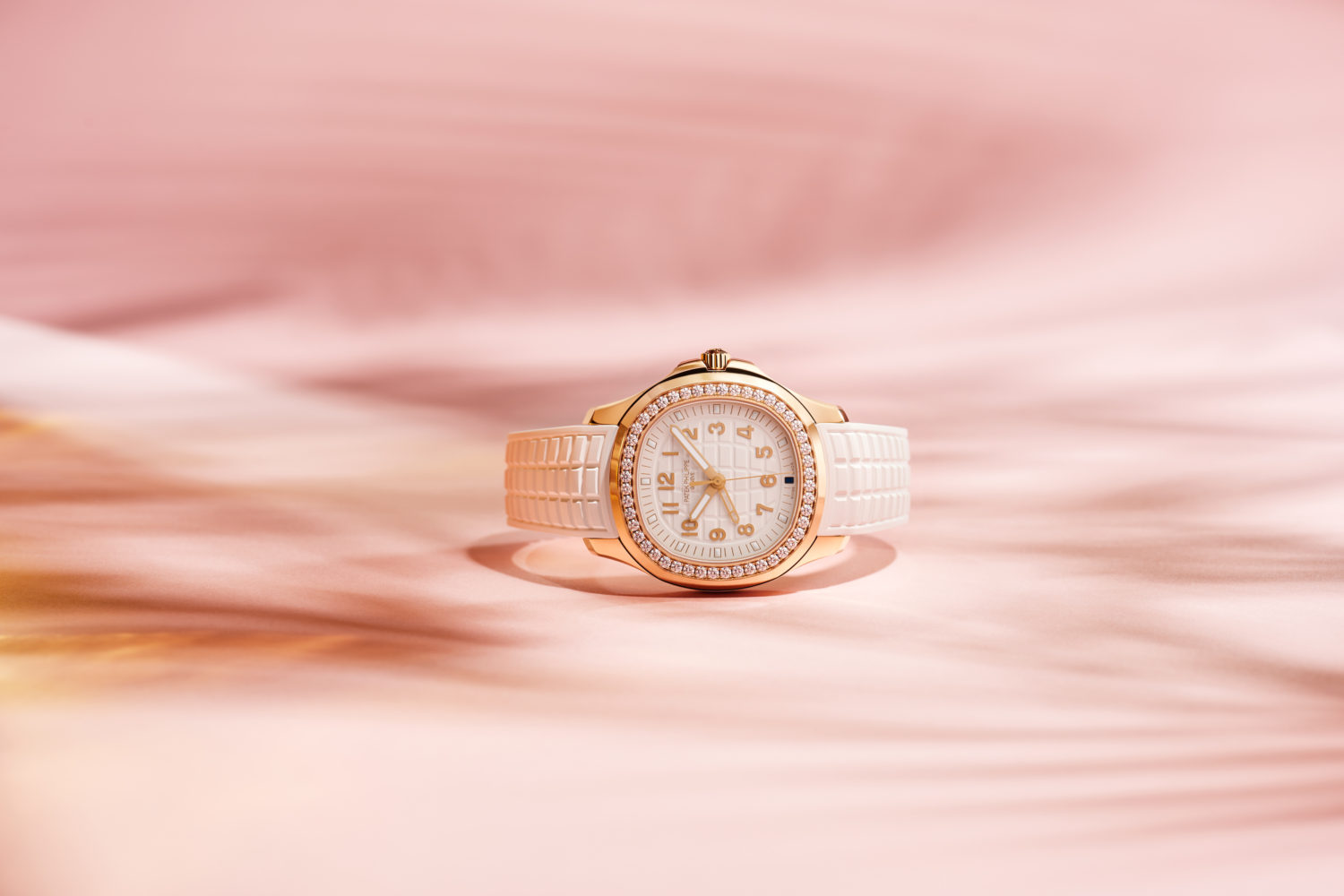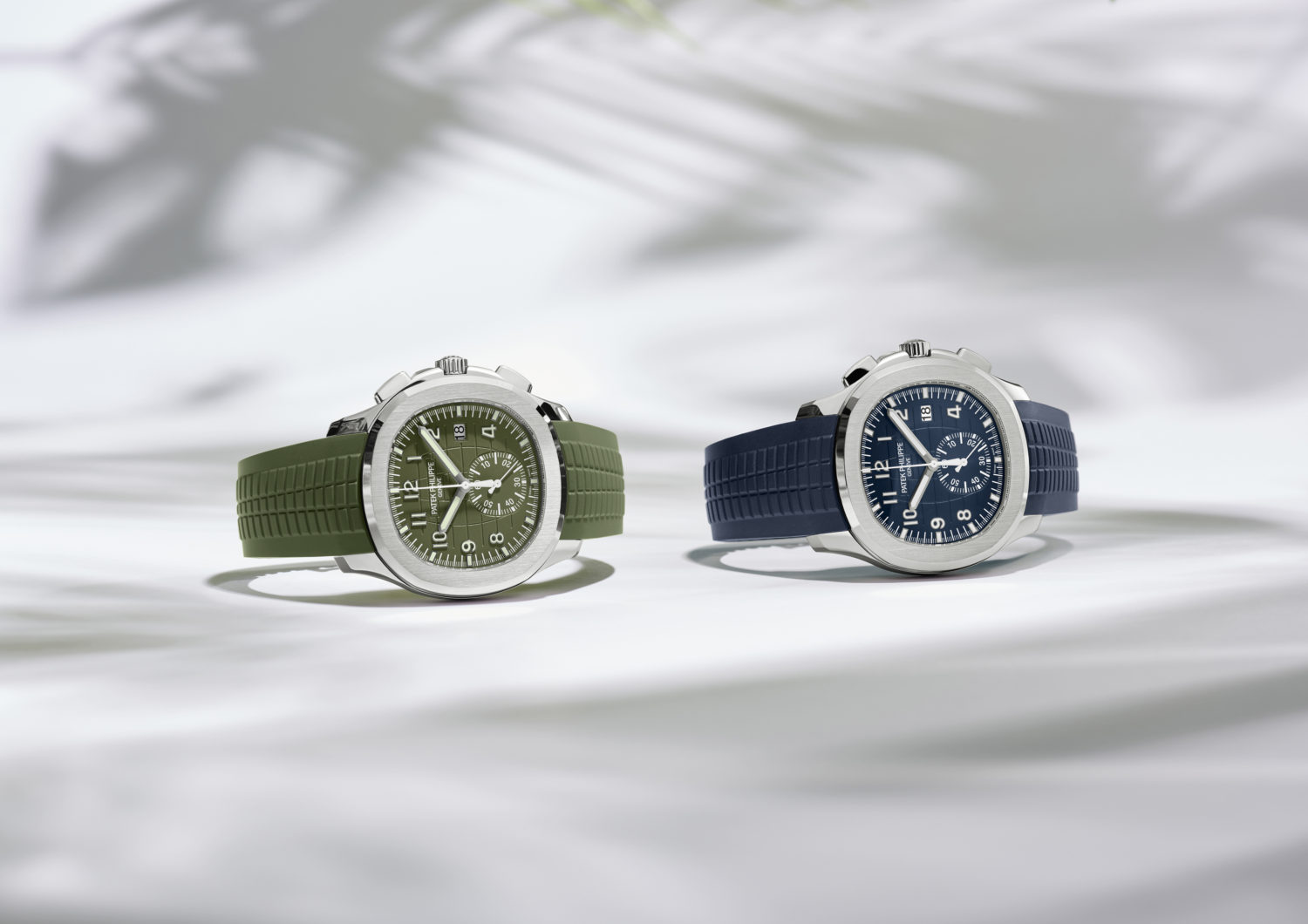 Aquanaut Chronograph Reference 5968G:
the first version in white gold, paired with midnight blue or khaki green. In 2018, Patek Philippe launched the first chronograph to join the men's Aquanaut collection – a complication ideally suited to this line's dynamic sporting spirit. Reference 5968 made its debut in a steel model with a black dial mounted on a black strap in a composite material and delivered with a second composite strap in orange (5968A-001).
Now, the manufacture is introducing the first white-gold version of the Aquanaut Chronograph, with either of two colorways for the dial and matching strap: an elegant midnight blue shading to black on the dial (5968G-001) or an audacious khaki green (5968G-010)