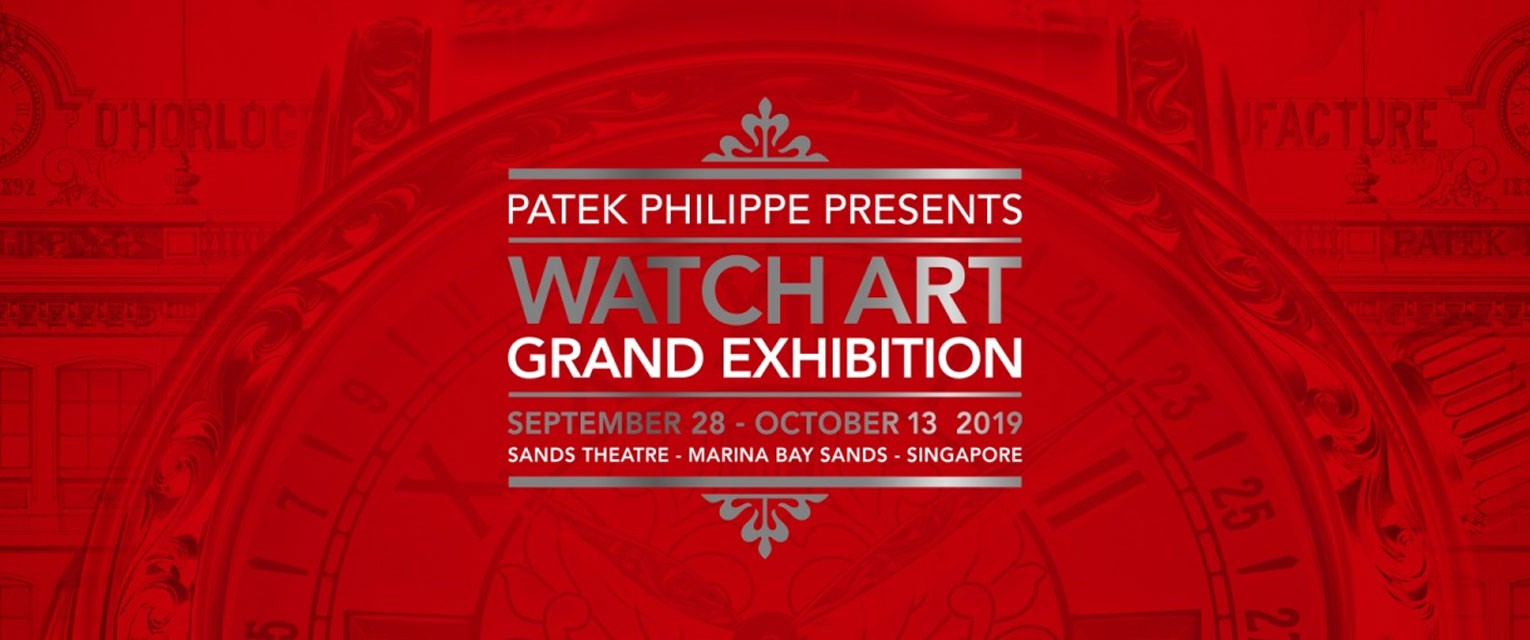 The WatchArt Grand Exhibition
After 2012 in Dubai, 2013 in Munich, 2015 in London and 2017 in New York, Singapore has now been chosen by Patek Philippe as the venue for the fifth exhibition that offers in-depth insights into its universe and its creations.
From Saturday, September 28 until Sunday, October 13, 2019, collectors, aficionados of watchmaking artistry and the general public can immerse themselves in the world of Patek Philippe as if they were personally visiting the historic salons on Rue du Rhône in Geneva, the manufacture in Plan-les-Ouates, or the Patek Philippe Museum. It is a unique opportunity to cast a backstage glance at the last independent family-owned Genevan watchmaking company.
Taking place during the Singapore Bicentennial year, the Grand Exhibition underlines the importance of Singapore and Southeast Asia for Patek Philippe. These markets are not only significant when it comes to the numbers of collectors and enthusiasts based in the region, they also play a major role in building appreciation for the work of fine mechanical watchmaking.
This is why Thierry Stern, president of Patek Philippe, and his father, honorary president Philippe Stern, place so much emphasis on hosting this grand exhibition in Singapore and making sure it is an event of extraordinary proportions. It will showcase the launch of limited special-edition watches and an important collection of rare handcrafts.
Learn more at patek.com/watchart2019