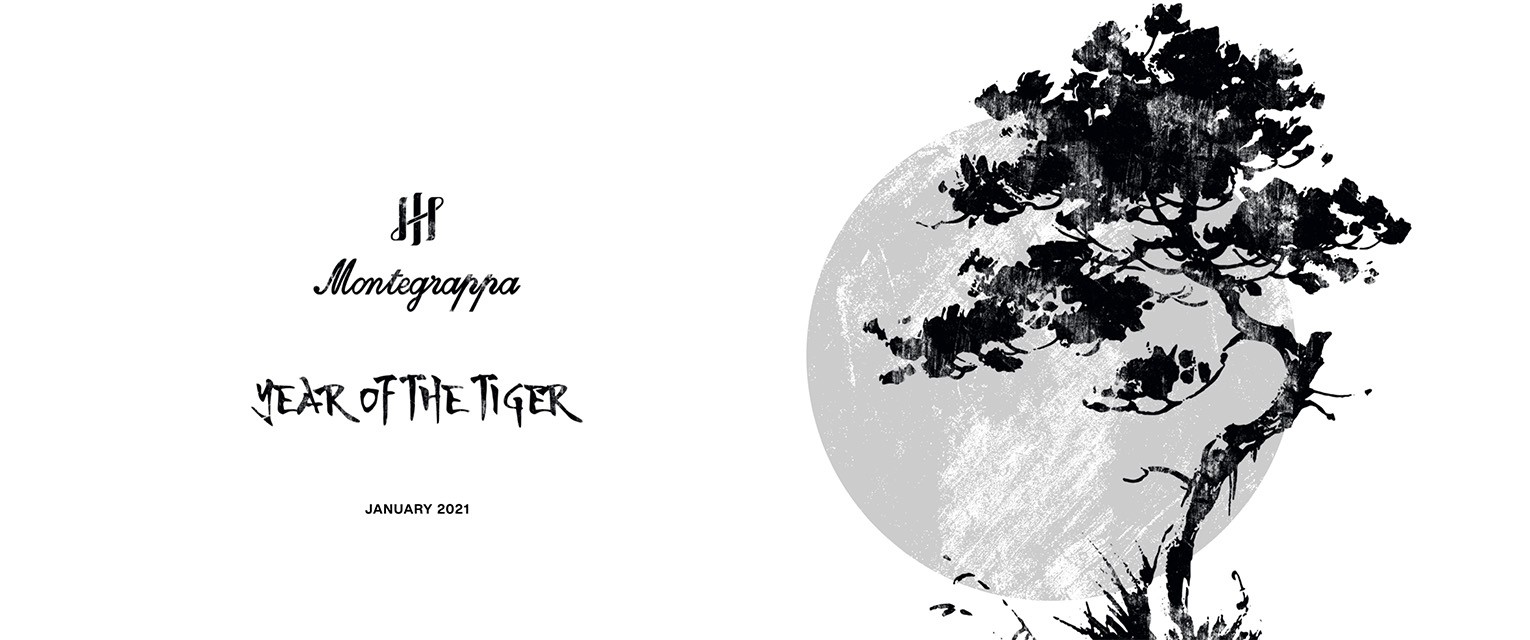 YEAR OF THE TIGER
Luxury brands are embracing the Lunar New Year, and the makers of Italy's most auspicious pens are joining the fray. A new limited edition feeds the confidence of those born in the Year of the Tiger with self-assured elegance and glistening silver stripes.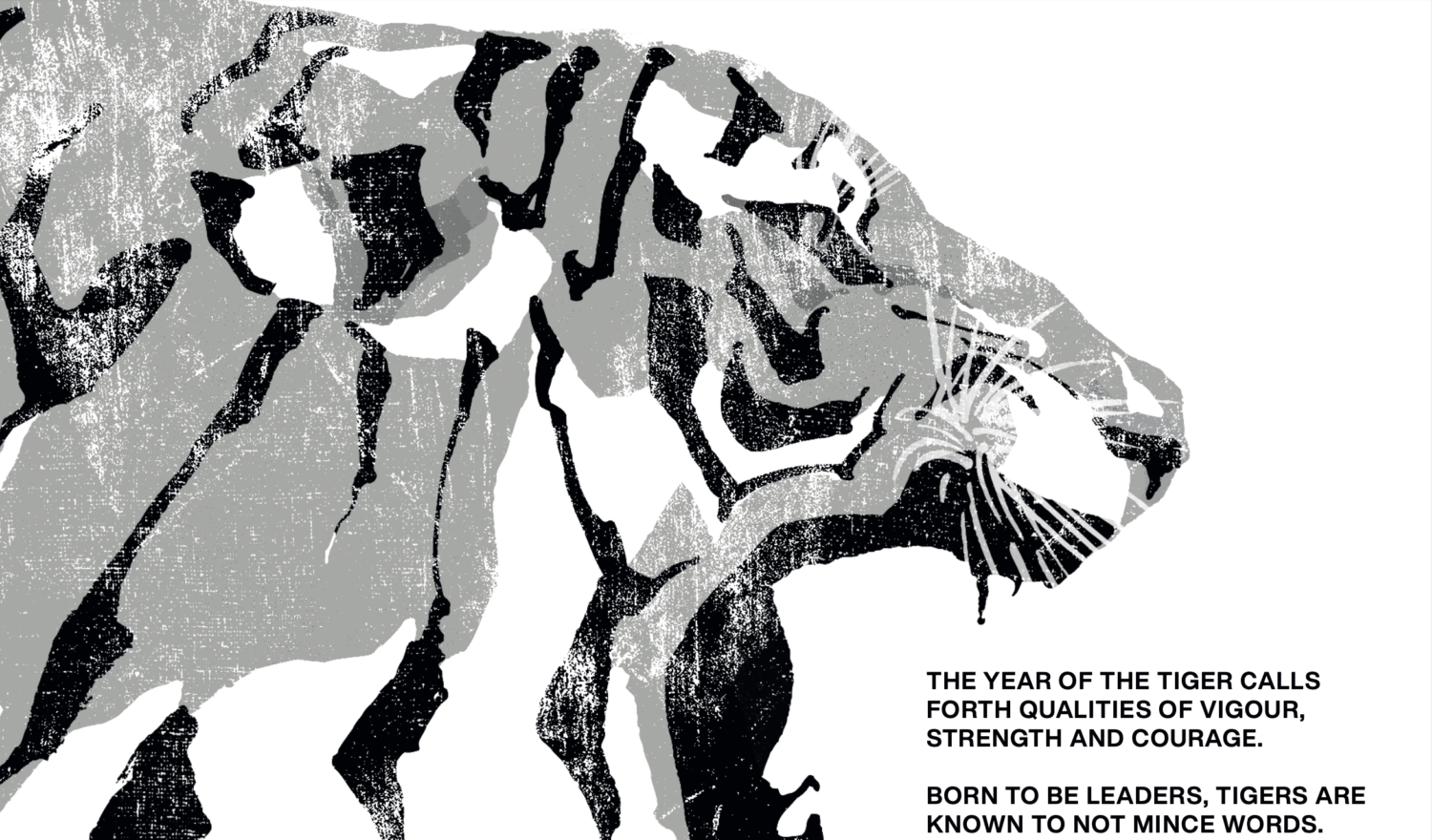 Tiger is a small-batch Limited Edition that sees Italy's oldest writing brand returning to its roots – and the formula behind its very first reservoir pen. Made from sterling silver, 1915's Reminiscence used lavish ornamentation to kickstart a glorious era for Venetian-made fountain pens. Tiger returns to this founding spirit by allowing the manufacture's master engravers room to showcase their talents. Subtle variations in depth give Tiger a glistening camouflage texture. The all-over ripple effect on silver is a direct reference to the Water Tiger – the incarnation that will reign over 2022's Spring Festival.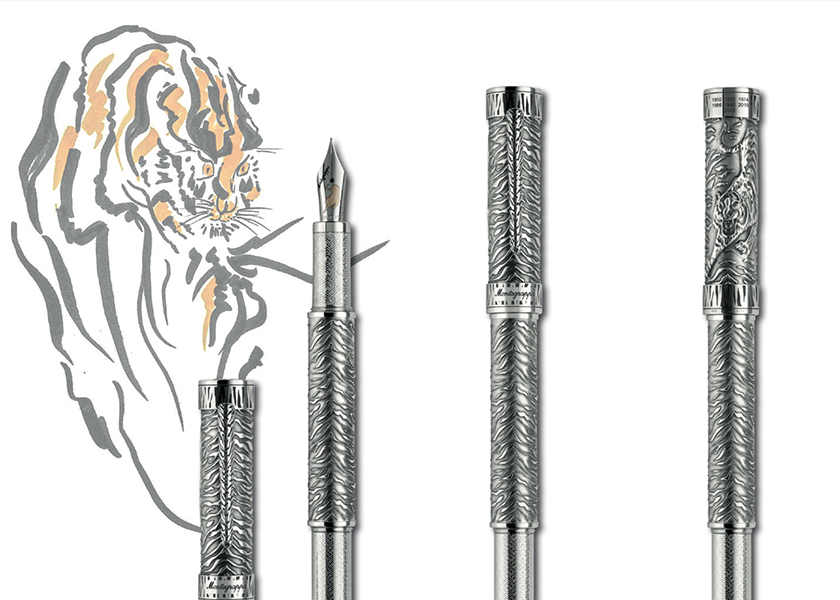 Self-assured elegance and incisive performance converge on Tiger by Montegrappa. Crafted entirely from sterling silver, subtle variations of depth bring the king of beasts vividly to life.
Created using engraving techniques perfected over more than a century, Tiger combines artisanal complexity with sartorial simplicity: reflecting the confident, outgoing style of those born in the Year of the Tiger.
Subtle low-relief engraving ripples in the light, calling to mind the characteristics of the Water Tiger. A perpetual tiger-stripe camouflage envelops barrel and cap
A protector against evil, the watchful tiger is realised in startling, high-relief detail. His striped tail channels boldness through a custom-cast pocket-clip
Diamond-engraved knurling evokes the mountainous terrain that connects the habitat of the South China tiger to Montegrappa's alpine home and legacy of geometric precision
Released to mark the Year of the Tiger, this small-batch silhouette is avaiable as a limited edition of only 100 pieces.
Individually numbered
Low-relief, perpetual stripe
Diamond-engraved patterning
Sterling-silver body
for more information: https://tki.co.th/product/year-of-the-tiger/