Introducing: Patek Philippe's 2018 Novelties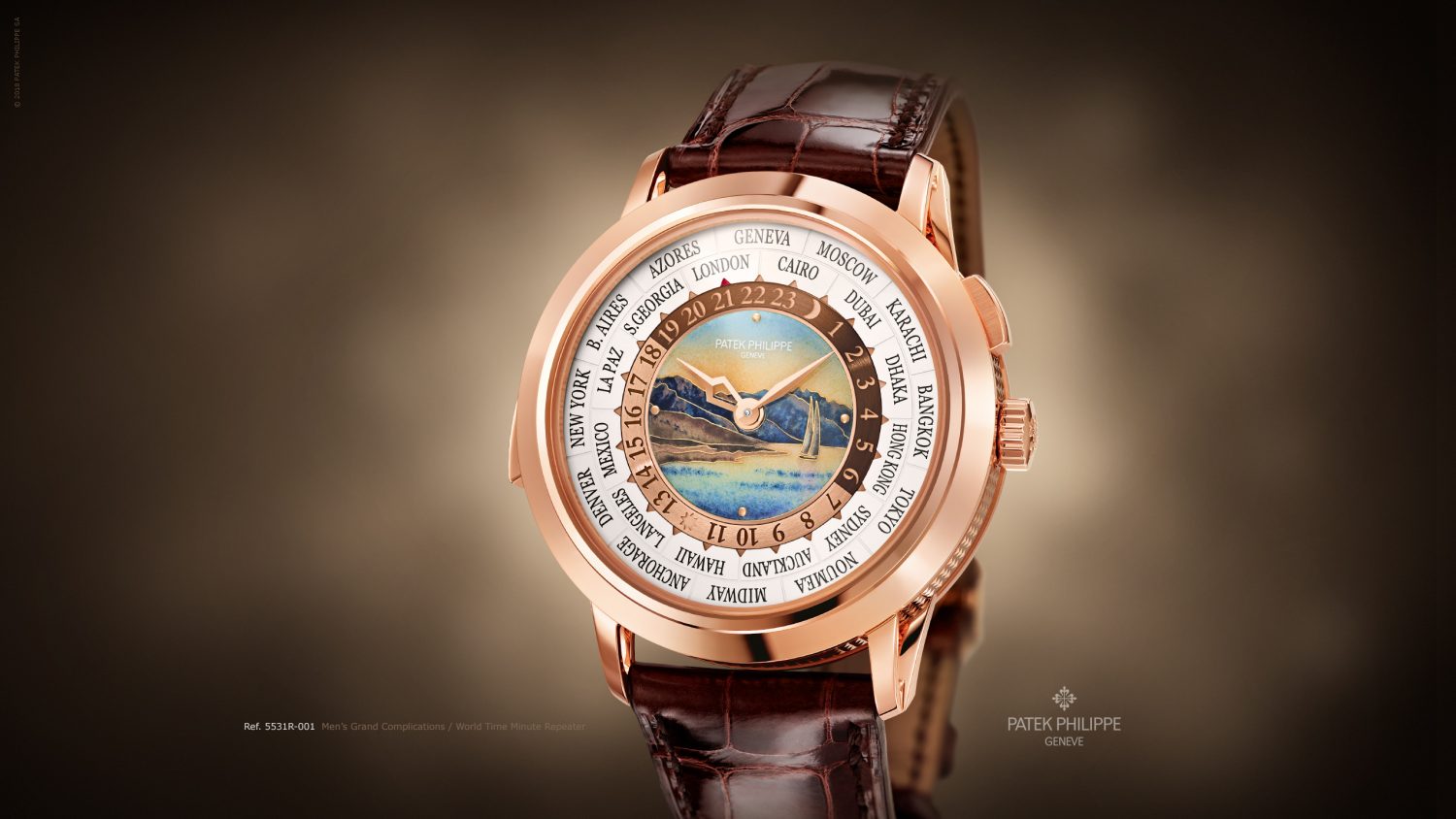 New collections at Baselworld 2018. Patek Philippe enriches its regular collection with a broad selection of technical and design premières. The star is the Ref. 5531, the first World Time minute repeater that always strikes local time. It is joined by a Nautilus with a perpetual calendar, the first Aquanaut chronograph, a new manually wound ladies' chronograph, and numerous reinterpretations of well-established models.
THE GRAND COMPLICATIONS COLLECTION
A lifetime of artistry and skillComplicated watchmaking is the supreme test of the designer's expertise and watchmakers' skill. At Patek Philippe we master all horological complications and have twice this century built the world's most complicated portable timepiece. In each watch many lifetimes of artistry and skill are captured to produce an object of timeless worth.
THE COMPLICATIONS COLLECTIONA supreme test of ingenuityA 'complication' in watchmaking is anything a mechanical watch might do beyond telling the time and simple date. Patek Philippe upholds a tradition in complications that are useful in everyday situations, such as Annual Calendars, dual time zones and World Time displays. At Patek Philippe, we enjoy unrivalled expertise in our knowledge and practice of this pinnacle of the watchmaker's art.
THE GOLDEN ELLIPSE COLLECTIONPerfect harmonyAn elliptical case, between a circle and a rectangle. A dial in blue gold, with gold hands and hour markers floating over its depths. When it first appeared in 1968, Patek Philippe's Golden Ellipse was a bold departure from traditional watch shapes. But far from bowing to fashion, this innovative watch had a sense of inner harmony that was very pleasing to the eye. Its design was inspired by the principle of the "golden section" discovered by the ancient greek mathematicians. This "divine" proportion, expressed as a ratio of 1 / 1.6181, forms the basis of some of history's greatest works of art and architecture.
THE NAUTILUS COLLECTIONSporting eleganceWith the rounded octagonal shape of its bezel, the ingenious porthole construction of its case, and its horizontally embossed dial, the Nautilus has epitomized the elegant sports watch since 1976. Forty years later, it comprises a splendid collection of models for men and women. In steel, rose gold, white gold or two-tone combinations they accompany the most active lifestyles with incomparable class.
THE AQUANAUT COLLECTIONModern, sporty and chicWhen launched in 1997, the Aquanaut created a sensation. It was young, modern and unexpected. Its case was a rounded octagon, inspired by that of the Nautilus. And it sported a "Tropical" strap, made of a new composite material ultra-resistant to wear, salt water and UV radiation.
Explore the collection at https://www.patek.com/en/collection/new-models-2018